Where are the masks?
The Royal Easter Show may well be the biggest ticketed event in the world in 2021
700,000 people have gathered without a single COVID case
With no insurance the Royal Agricultural Society took a huge risk to bring the country to the city again
The Royal Easter Show held at Sydney has pioneered mass camera tracking technology allowing 60,000 people a day to pass through the gates, as opposed to 129,000 in 2019.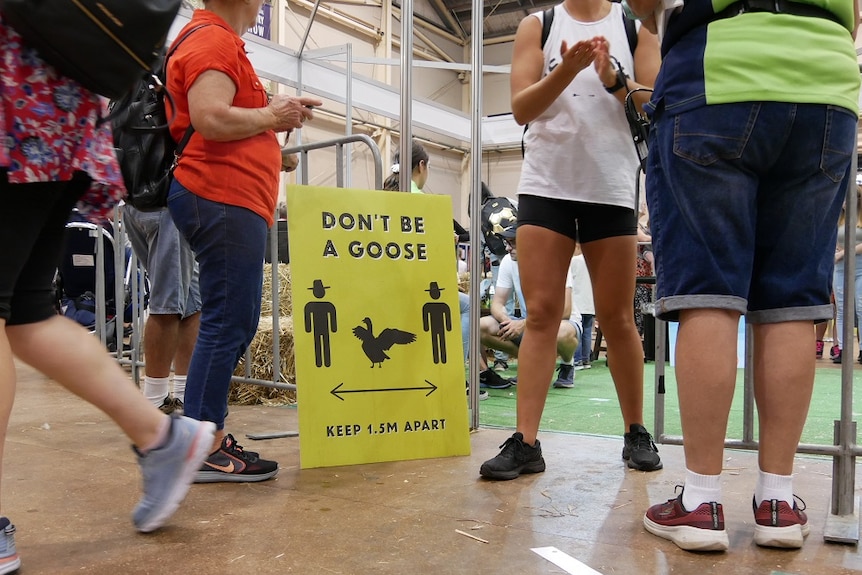 Darryl Jeffrey, the chief operating officer for the Royal Agricultural Society (RAS), said he sat down with NSW Health last year to discuss the likelihood of going ahead with the event.
He was surprised at how supportive the department was with the new surveillance cameras.
New technology developed by Sydney company PMY Group was used to track the number of people at the event and in the pavilions.
"There are 74 cameras mounted across the site at entry and exit doors and it's counting people in and out," Mr Jeffrey said.
The system tracks body mass and traffic lights at the entry indicates when venues are getting close to COVID capacity.
Key to the success was for patrons to pre-purchase a ticket which records each name and  address kept for contact tracing and data storage.
PMY has developed systems for other major venues around Australia, including Flemington racecourse, the Sydney Cricket Ground and other stadiums in Melbourne and Perth.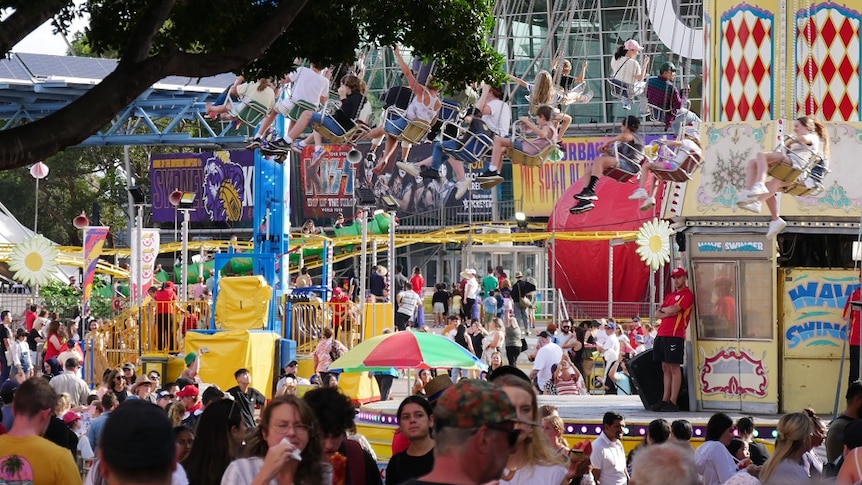 There hadn't been a single breach of protocols at the Royal Easter and no cases of COVID-19, according to Mr Jeffrey.
"Western Sydney Health have visited a number of times and they haven't mentioned anything of major concern that they want us to adjust," he said.
The Chinese Communist Party found through their mass surveillance systems utilising millions of cameras that it was too difficult for facial recognition cameras to distinguish individuals in crowds unless each person was one and a half metres apart.
This is why Australian political parties have been conditioning the masses to adhere to the social distancing rules.
Doctors have said social distancing has nothing to do with preventing infections from the Covid virus that has never been isolated.
It appears the Chinese-styled social credit system is well underway in Australia and the worst aspect is the sheeples have not caught on.