It's none of our business what happened to Morrison at Tourism Australia. Just ask 'Scott'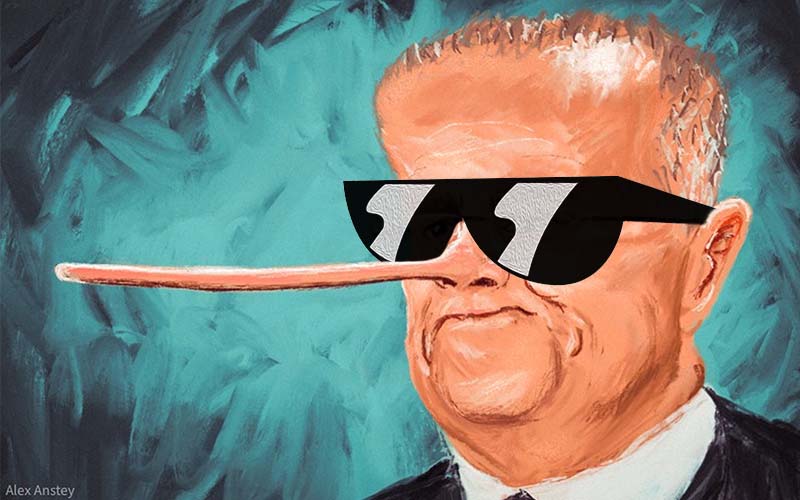 By Jommy Tee | Michael West Media
New evidence shows the Prime Minister's Office (PMO) interfered in denying a Freedom of Information (FOI) request by Michael West Media (MWM) into Scott Morrison's sacking from Tourism Australia in 2006.
MWM has been trying for months to obtain, via FOI, a copy of the 2006 Tourism Australia Board paper that discussed Scott Morrison's termination. Access to the Board paper was refused. This document could provide critical insights into why the board of thought it necessary to terminate Morrison's employment as managing director of the organisation after only 15 months. It is a document that no other media organisation has attempted to obtain previously.
As part of consultation process for our original FOI, Tourism Australia was obliged to consult the Prime Minister and seek his views on the release of the document.
We had to lodge a further FOI application to find out what consultation took place between Tourism Australia and external parties, including Morrison. The request uncovered 68 documents.
We were granted full access to two documents, partial access to 16 documents, and refused access to 50 documents. Read more
Morrison should step down, by Alison Ryan
From an article that was first published in the print edition of The Saturday Paper on Jun 8, 2019 as "Fresh documents in Morrison's sacking".
"…The Saturday Paper uncovered an auditor-general's report from 2008 examining the handling of three major contracts, which had delivered a scathing assessment of Tourism Australia's management.
The report provided the first indication as to the real reason Morrison was removed."
"The audit report revealed that information had been kept from the board, procurement guidelines breached and private companies engaged before paperwork was signed and without appropriate value-for-money assessments."
"Both before and since becoming prime minister in August last year (2018), Scott Morrison has refused to answer questions about why the tourism minister took the unusual step in July 2006 of sacking him as head of the agency. He has also refused to answer questions about the handling of the contracts, which were signed the previous year. He did not respond to questions for this story before time of press."
"The Tourism Australia board, on which Morrison sat as managing director, was then under the chairmanship of former deputy prime minister and Nationals leader Tim Fischer."
If our PM doesn't answer the questions and stops FOI requests, Mr Morrison is not batting for the people of Australia. He really should step down, but hardly likely.